I have to praise
Polyvinyl Records
for being so amazing. Earlier this week, I ordered the of Montreal "Hey is for Horses!" t-shirt for only 12 effing bucks, and it's American Apparel and super comfortable. I got it in the mail today and was so excited just to get the shirt, but I also got an of Montreal pin (which I already had, but really you can't have too many pins), an Owen sticker (who is pretty amazing), and an air head. It basically made my day, I am easily pleased.
My shirt:
My pin (it's a horrible scan:
My sticker (this is a pin, but it's a sticker):
and my airhead: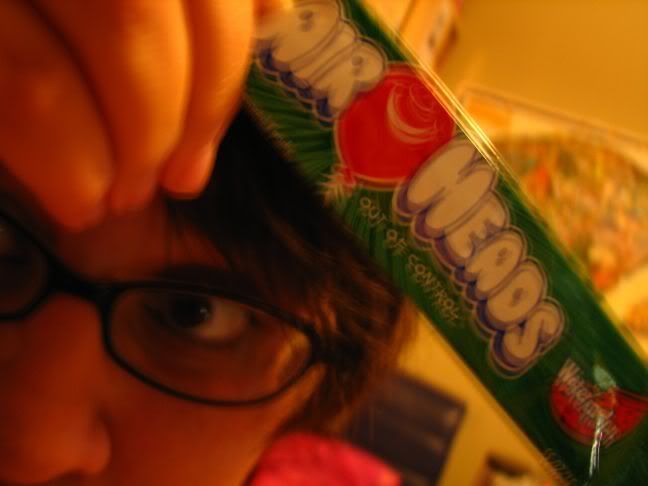 I know I'm a dork, but I'm a happy dork.