We ordered my maid of honour dress today. It's really pretty and I can't wait to get it next week, it's so nice. I'll have pictures next week. In other news, I got married on Valetine's Day...to six people. One boy and six girls. We're mormon. Some pictures: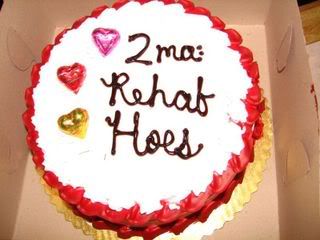 Guz bought us a cake, aww!
(It's a long inside joke of a story.)
Miranda and I make attractive faces to pick up boys.
At the altar, I'm somewhere back there.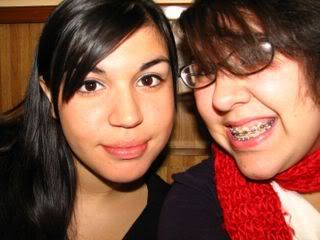 Miranda and I at breakfast.
I wear my sunglasses early in the morning to breakfast when it's raininggggg.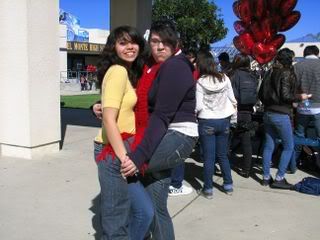 My favourite wife, we're happily married. <3Clara.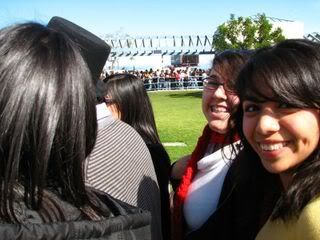 We look SO happy to be marrying each other!