I finally saw Burn After Reading last night and I thought it was effing hilarious. So hilarious in fact that I needed to get a Burn After Reading flashdrive.
(I won it for free if you're wondering. I didn't actually spend money on it. The movie was free too so I didn't spend money on anything! Yay!)
Last night at 12 my friend Aaron text me to go to the formal lounge, so I went and I got hooked into helping advertise for a meeting we're having tonight at 7. I'm actually extremely glad he asked me to go because it was an amazing experience. We went all over the building covering windows and mirrors and doors with newspapers and advertising the meeting by writing on it. While in the formal lounge they were working on their own special thing. The program is called Target and it's about stopping hate within the residence halls, so in the formal lounge we basically sat there and thought up the most offensive words you could call people and we put them up all over the place. It's funny that some of these words are my favourite to say (cunt, bitch, fuck) and I've also been called about half of them (whore, slut, bitch, puta). It was a bit surreal to see all those words together, because when you see them all together you think, they're just words. It's like when you repeat a word over and over again and it loses all meaning. But then you realize all the hate and shit that comes with each word and realize they are so powerful.
cunt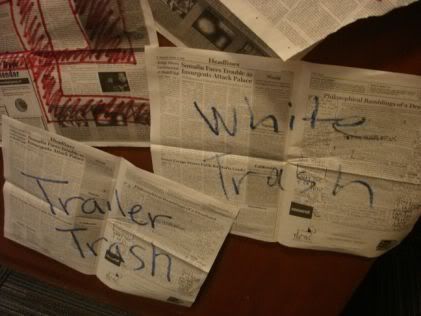 trash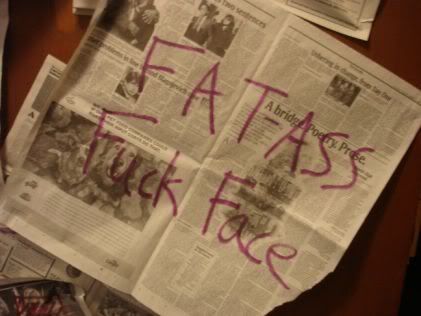 mudblood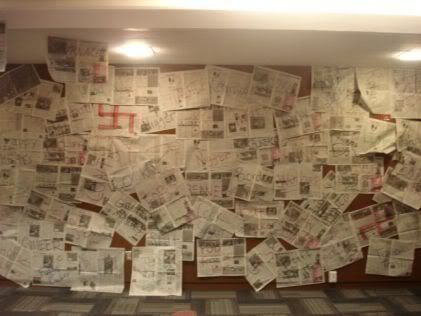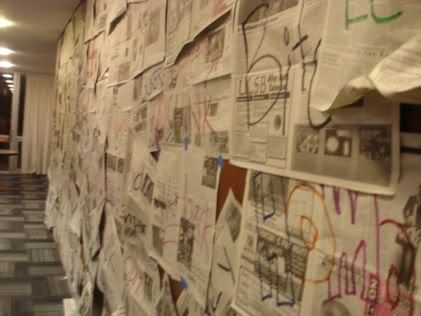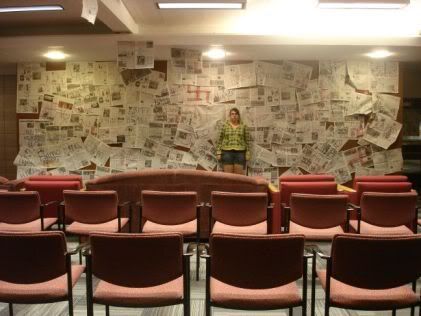 i am a target.